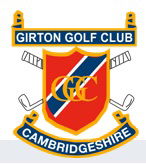 Girton Golf Club has been part of the community for over 80 years and is a successful, well-equipped and well-organised members club with excellent facilities sitting in the village of Girton on the edge of Cambridge.

It is known as a no "airs and graces" club, a real golf club, not a multi-sports profit centre. A club where you can be pretty sure of an offer of a game from a fellow member. Above all, a friendly club, where anyone can join, find a welcome and become integrated as part of a family. Our Golf Club is probably best known for its friendly and relaxed atmosphere that ensures that a round of golf, no matter how tough on the day, is a pleasurable experience.

Girton Golf Club is owned and run by its members, for its members, currently numbering around 750.